Miguel Novarro et son Grand Orchestre - Vous Fait Danser
Astral LD. 202
One of the earlier Astral LD series 45 RPM 7" EP records.
These records appear to have been for non-commercial industrial use (sound library, radio play, jukebox?) and do not name any publishing company or address.
They are however marked BIEM (and later SACEM) and many of the compositions listed can be found in SACEM's database. Again, the SACEM information usually does not including a publishing or recording company.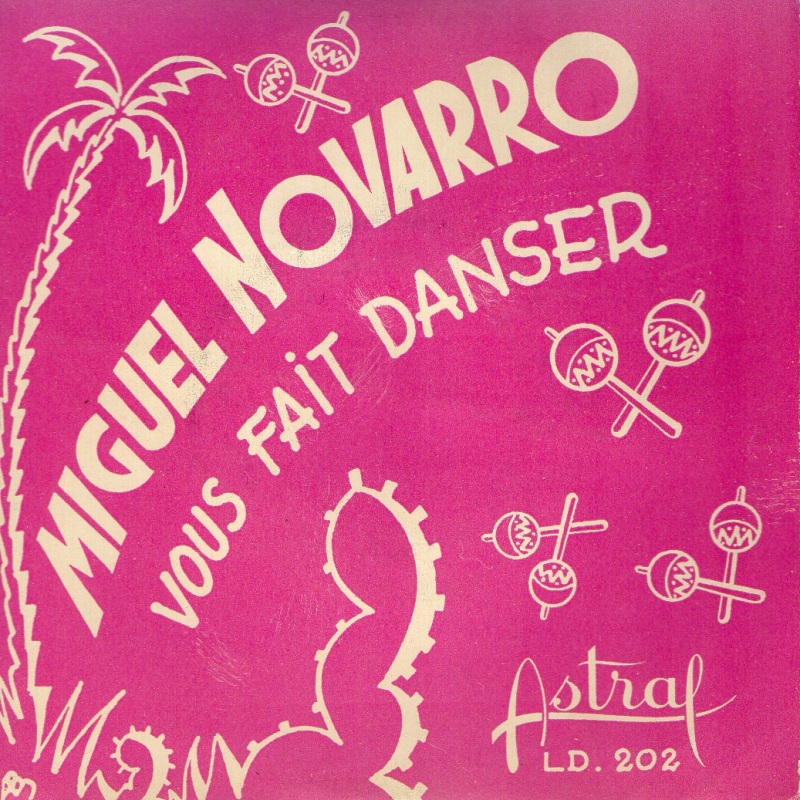 Face A
Adios San Domingo (Bolero) - Manuel Novarez
Cuban Cha Cha Cha (Cha cha) - Ramon Rivero

Face B
Vivons Un Joli Rêve (Baïon) - R. Renaud
Fogoso Mambo (Mambo) - R. Rivero