Steve Jackson et son Orchestre - Dancing Selection Volume 4
Stellar W. 924
The Stellar records are 33 RPM 25cm/10" discs including recordings from the Astral and Miami 45 RPM releases. There are about 15 releases featuring various composers and styles, all titled "Dancing Selection".
Unlike the Astral and Miami releases, they include a description suggesting they could be used for dancing as well as background music. Perhaps they were intended for use by dance halls or dance schools. As the genres / dance types are listed against each track, they could have been used in this way.
Volume 4 includes three tracks featured on Justement Music CD JUST 39 "So Kitsch!". Interestingly, Crucero A Vera Cruz is credited to R. (Ramon) Rivero which may not be an alias of Roger Renaud.
The Stellar releases also do not name any publishing company or address. They are however marked BIEM (and later SACEM) and many of the compositions listed can be found in SACEM's database. Again, the SACEM information usually does not include a publishing or recording company.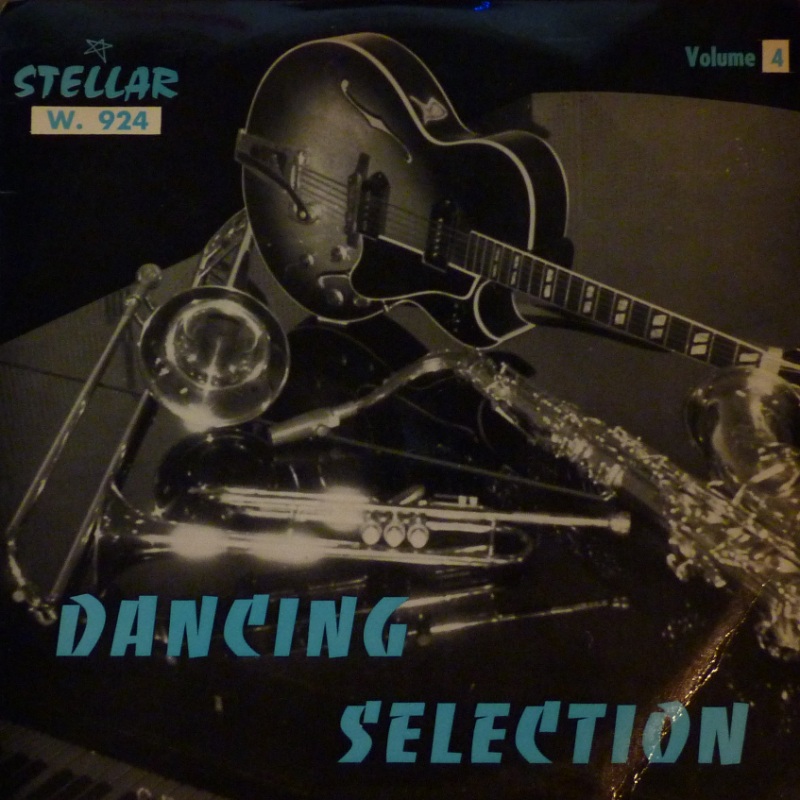 Face A
Gin For Two – R. Mangeot
Rendez-Vous Chez Jenny – J. Curling
Ton Eclat De Rire – M. Novarez
Weather Permitting – T. Moren
Mach 2 – R. Mangeot
Toi, Mon Unique Amour – R. Renaud
Ciel Bleu De Nos Vacances – R. Mangeot

Face B
Sylvie, Pourquoi Ris-Tu – R. Renaud
J'ai Tout Laissé – J. Curling
Flirt In The Park – R. Rivero
Ya Llego – Rio Jeno
Crucero A Vera Cruz – R. Rivero
Agnes Et Sophie – R. Renaud
Le Gusta Bahia – M. Novarez